Thank you for visiting our team page! Most know Daisy's story but a quick recap. Daisy has been a fighter since birth, and kicking some serious butt! From weight issues to RSV and meningitis, to being diagnosed with a heart defect called a left pulmonary sling. Her left pulmonary artery developed off her right one instead of her pulmonary trunk. Her artery compressed her esophagus and was also attached to her trachea. She has been in and out of doctors offices and hospitals every month since she was born. She underwent open heart surgery at 8 months old at UNC and shocked her whole team by leaving the hospital in SIX DAYS. Her left pulmonary artery is still smaller than normal and she will need to be monitored for the rest of her life, and it is unknown if or when she will need any intervention with her pulmonary artery but She is determined to prove to everyone that she will always live a life without limits! We are walking for daisy and for others who haven't been as lucky as us ❤️ 
Will you join us? By supporting our team or joining us in our walk, you're supporting research that will help save and improve the lives of babies born, and children and adults living, with CHDs. Thank you!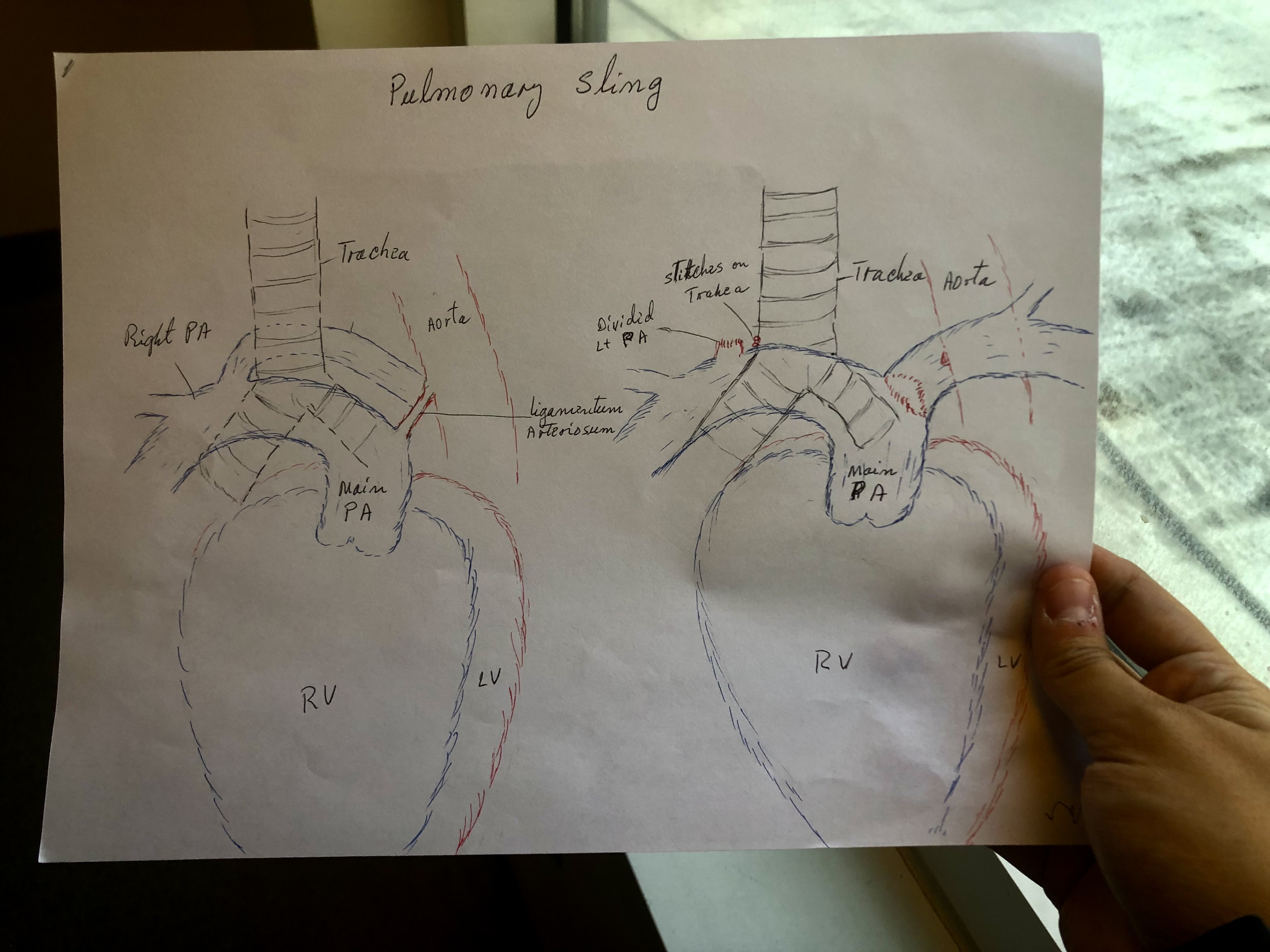 Daisy's surgical sketch
The left is how her artery looked pre op, and the right is her post op!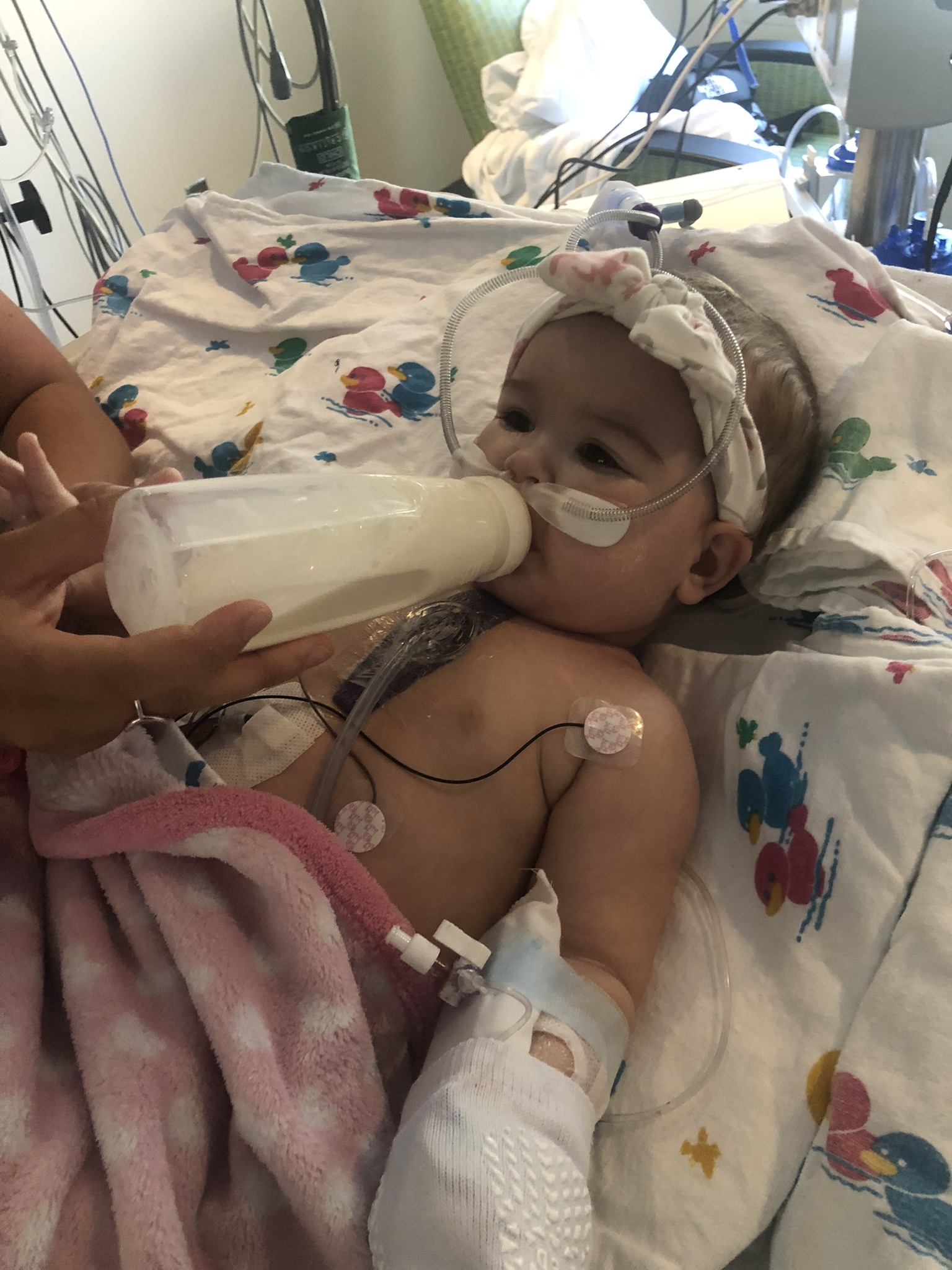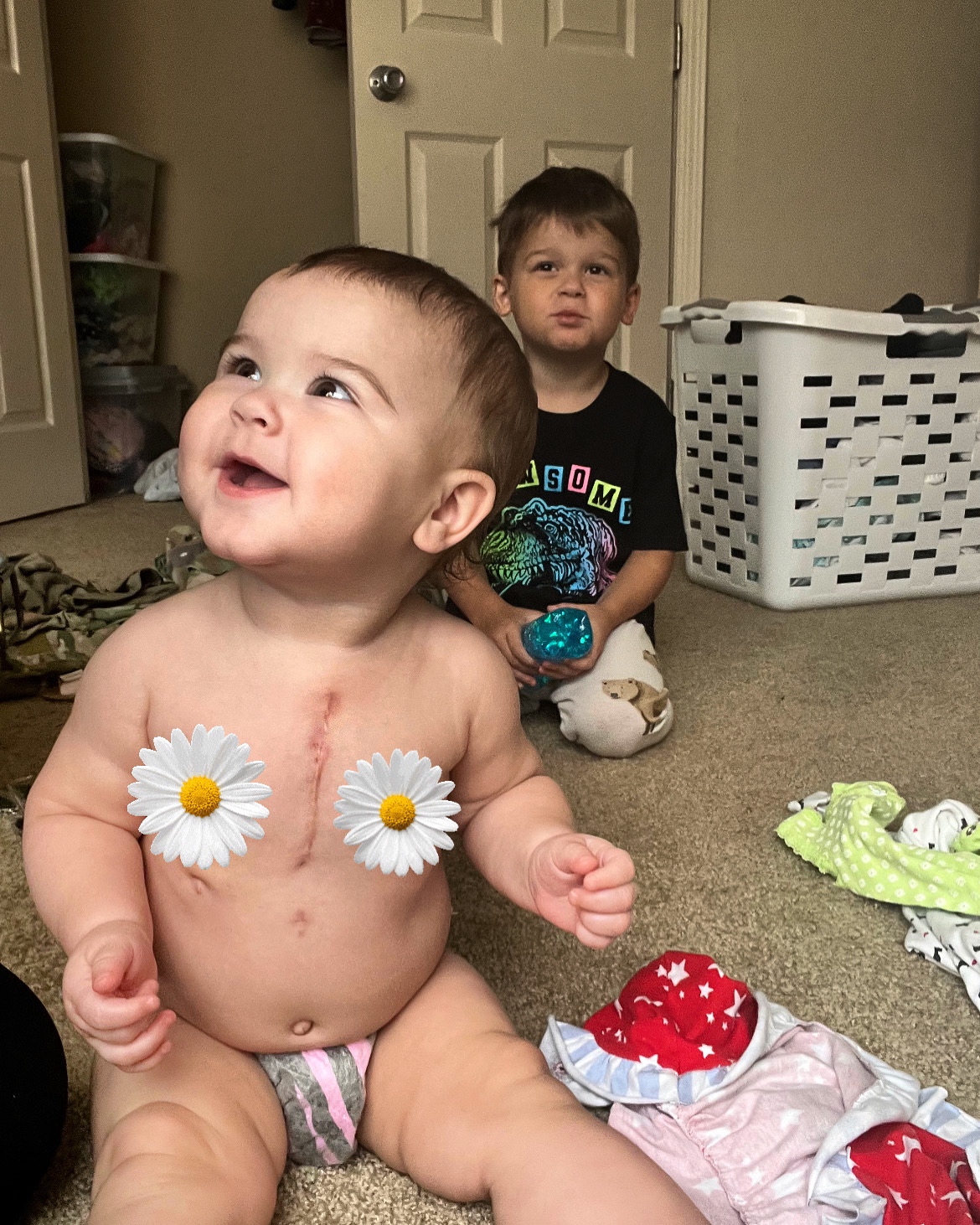 Team Badges
This team hasn't earned any badges yet.
Our Supporters
Anonymous

July 2023

$20.60

Miriana Peters

I love you Daisy!

March 2023

$10.00

Anonymous

We love you Daisy!! God has special things planned for you!!

January 2023

Ebony Green

January 2023

$20.00
Anonymous

July 2023

$20.60

Ebony Green

January 2023

$20.00

Miriana Peters

I love you Daisy!

March 2023

$10.00